Congratulations to our Raffle Winners from the June 14th General Membership Meeting!
1. Rahmin Mishailov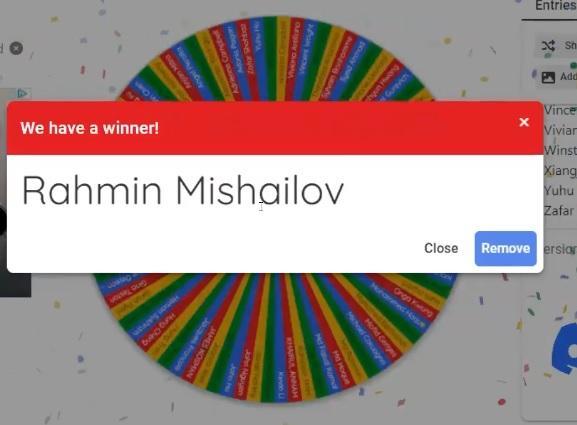 2. Gamil Sourour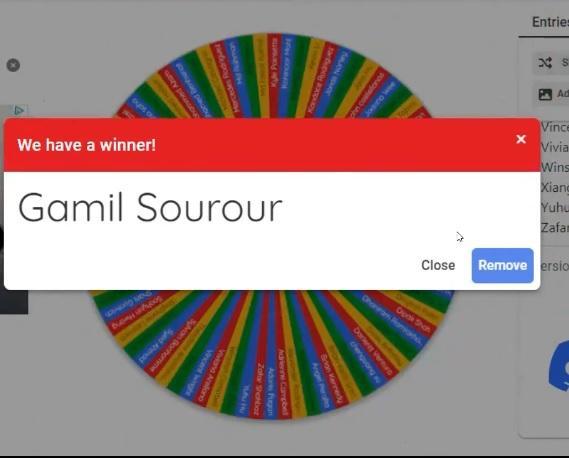 3. Edvrard Roy, Jr.
4. Syed Ahmad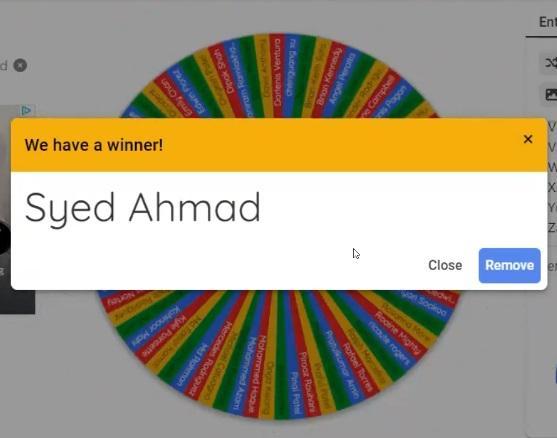 5. Mercedes Rodrigues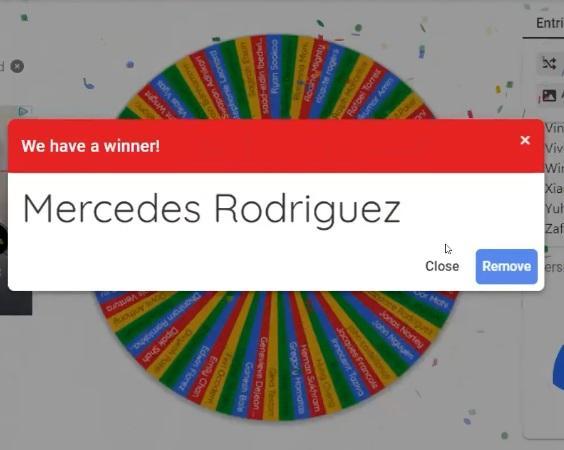 Everyone that registered had their name placed on the wheel. Unfortunatley we had quite a number of people "win" who were not able to claim their prize because they did not attend the meeting.
New Raffle Rules
1. You must be a member in good standing of Local 3652.
2. You must be present during the raffle.
3.  You must have registered by the time the General Membership meeting is scheduled to start.  Usually 6 p.m.  If you register after the meeting starts, you are not eligible for the raffle.
4. You must announce your name and say out loud that you are present if the wheel lands on your name. Alternatively (but not recommended) you may announce that you are a winner in the chat. You will then be announced the winner.
5. Before the raffle begins be sure to check that your name is entered as a contestant.  Contestant are manually entered into the wheel by the Public Relation Officer prior to the general membership meeting.  Be sure to ask to have your name included if it is missing.  If you ask to have your name included but it is later found that you have not registered by the start of the membership meeting (usually 6 p.m.) you will be declared ineligible for the prize.
6. If you are not audible or having technical difficulties registering or announcing your name...unfortunately you will be ineligible if you cannot meet all the previous five conditions.  The membership meeting is announced by postcard, on the local homepage and the local email distribution list and you are given ample time to prepare for the meeting and the spinning of the wheel.